Day one: In life and in world travel, be ready for... →
1 tag
3 tags
2 tags
1 tag
Menendez Daughter Had Advice for the Scandalized →
"So you've found yourself embroiled in a scandal, huh?" Alicia Menendez wrote. "In a perfect world we'd rewind to before this ever happened, when you were just some up and comer who was running for city council or state assembly," she continued. "I'd tell you to make a list of your real, true friends. No big donors. No one who trades your name like a baseball card. No one who is more...
2 tags
4 tags
Letters of Note: America is like that second kind... →
lettersofnote: In November of 1959, as a shocked American public were hit with the news that a number of their favourite quiz shows had in fact been rigged for some time, author John Steinbeck wrote the following letter to his friend, politician Adlai Stevenson, and spoke of his concern at such a… http://bit.ly/VSvwdC Recent events have beensignificantly more shocking than a rigged...
2 tags
4 tags
Coke Wants in on Storytelling →
shortformblog: joshsternberg: Last week, Coca-Cola took an intriguing approach to the growing trend of "brands as publishers." Calling it Coca-Cola Journey, Coke married the staid, static philosophy of a corporate website with the dynamic, fluidity of a blog. While the Atlanta-based soft drink company has its footprints all over the digital world — it has a robust presence on Twitter,...
6 tags
2 tags
2 tags
3 tags
3 tags
What I Did On My Summer Vacation: Improv Edition
At the beginning of summer I made this deal with a friend over tapas and beer that every day I'd challenge myself to do something that pushes me outside my comfort zone. So this super-calculated PR chic took a giant leap outside of her extra defined comfort zone and enrolled in a summer Zoo Improv workshop. Not only did I meet some crazy-fun people, but I learned to break all of my...
4 tags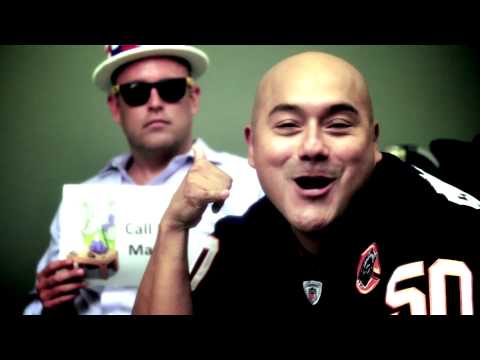 4 tags
3 tags
Swooning over Paul Ryan
I'm not sure what I'm looking forward to more, Rep. Paul Ryan being on the ticket or all the debate fodder this VP pick provides for me and my liberal friends. The New Yorker recently ran a smart profile piece on Paul Ryan. This read tells a story of how a young guy full of self-initiative, intellect and political courage, found himself in Congress at the age of 28. It's worth...
4 tags
When you saw Kristen Stewart's public apology for...
99problemsbutapitchaintone:
4 tags
2 tags
2 tags
When I found out that Condoleezza Rice was...
Pretty much! cubicleparty:
2 tags
3 tags